Joey Logano Leaves
Hair Loss in the Dust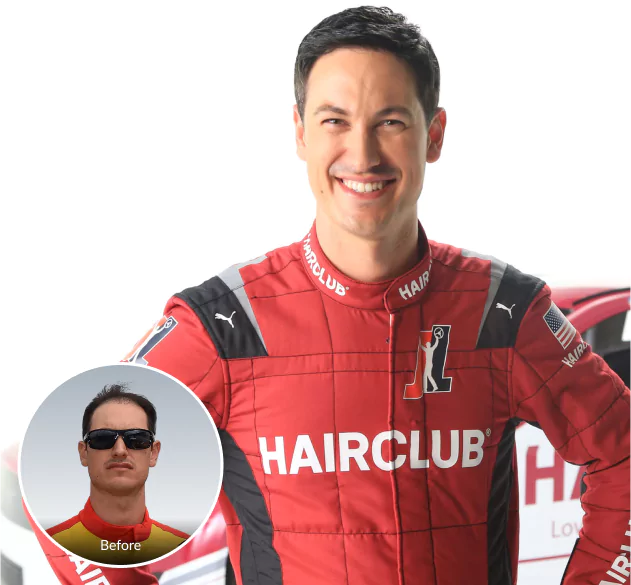 Joey Logano Debuts New Hair After Alopecia Battle
The two-time NASCAR Cup champion was diagnosed with the autoimmune disorder alopecia a few years ago after noticing bald spots on his head. He addressed his health diagnosis in several social media posts and said that his fans weren't aware of his medical condition because he wears a helmet most of the time. Joey found a solution for his hair with the hair loss expert HairClub® and revealed his collaboration with the company.
We found a solution for Joey Logano. We have a solution that works for you, too. Schedule your FREE consultation today, and let's get you hair.
We Talk Hair Loss with Joey Logano
Listen as Joey Logano shares his experience finding out about his hair loss, what he did about it, and how he feels now on his podcast about HairClub.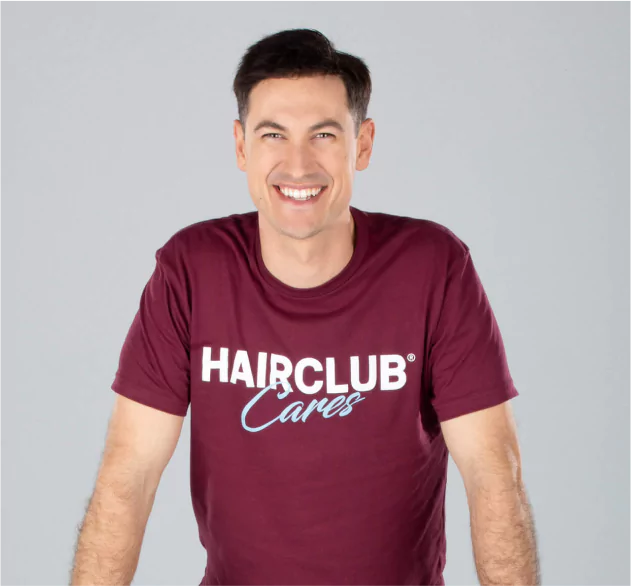 Race Toward a Solution with Xtrands+®
As a NASCAR driver, Joey likes to go fast. With Xtrands+ he got a natural-looking solution to hair loss, that looks and feels exactly like his own hair, in just one 
styling session.
Not Sure if This Solution is for You?
Joey Logano Wins Big with HairClub Racing
 From the start of race day to hoisting the cup, HairClub keeps Joey feeling like the champion he is.
Find out what is preventing you from getting the hair you want and see how 
we can help.
Get Our FREE Hair Loss Solution Guide
We can email or mail you our guide with more info on our treatment options.