Male Pattern Baldness and Hair Loss in Men​
Get the Facts About Hair Loss in Men​
When men lose hair, it can significantly impact their confidence and their lives. Whether it's male pattern baldness caused by genetics, lifestyle choices, or medical conditions, knowing the facts and where you fit on the Norwood Scale will help you find the right solution for you.
of men start losing hair before the
age of 50
of men experiencing hair loss see first signs before age 21
of men's hair loss caused by male pattern baldness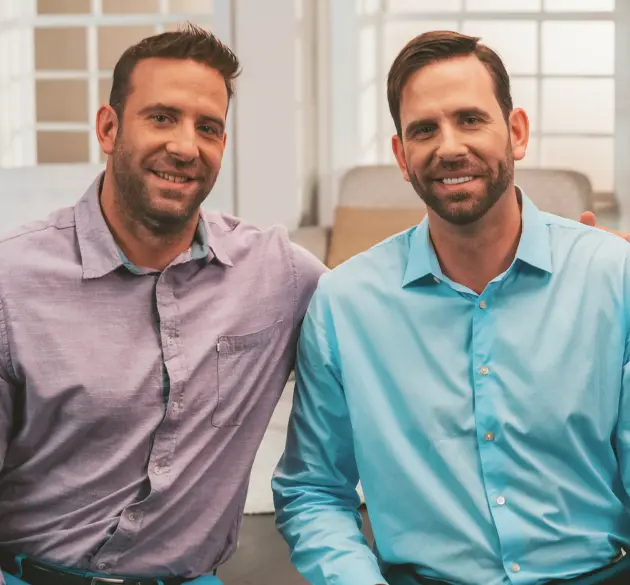 Male Pattern Baldness? Blame Genetics
Male pattern baldness, known as androgenetic alopecia, is by far the most common cause of men's hair loss. Those experiencing this progressive, hereditary condition have inherited hair follicles that are sensitive to the hormone DHT, which causes the follicles to miniaturize and produce thinner hair over time.

Thankfully, HairClub has solutions that work for those whose hair is just starting to thin and for those with more advanced hair loss.
Come see a Hair Loss Specialist to find out which of our cutting-edge solutions is right for you.
What Else Causes Hair Loss in Men?
The trauma surrounding life events, such as losing a loved one, can cause hair to fall out.
Some chemotherapies and radiation therapies can cause your hair to fall out.
A lack of protein and iron in your diet can contribute to hair loss, as can eating disorders like bulimia and anorexia.
The information provided in this page is general in nature and widely available. All content is provided for informational purposes. The exact cause of hair loss can only be determined by a medical professional.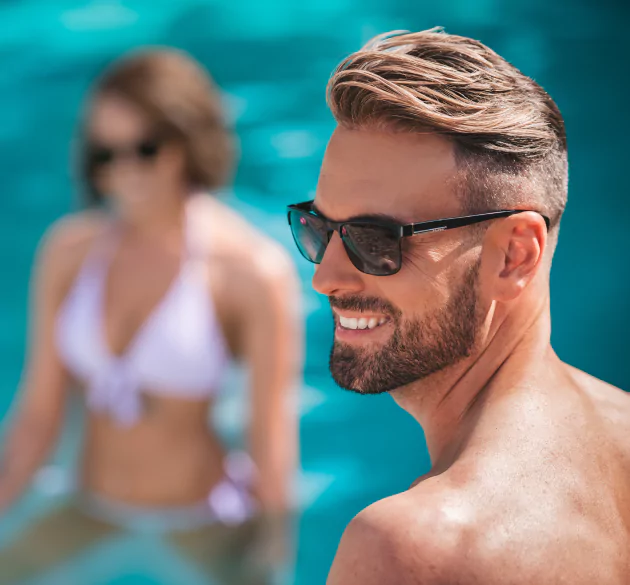 Take Our Hair Loss Quiz and See What's Possible for You
Answer a few questions to get a quick assessment and set yourself up for a discussion with our Hair Loss Specialists.
When did you first notice your hair loss?
Where Do You Fit on the Norwood Scale?
The Norwood (or Hamilton-Norwood) Scale is one of the leading ways to classify male pattern baldness. It's an easy-to-reference guide to help men understand the progression of their hair loss. This scale groups men's hair loss into seven classes, from no or minimal loss to 
advanced balding.
There is minimal or no recession of the hairline. At this stage, you should monitor your hair regularly for any signs of thinning.
The initial signs of hair loss become more visible. The hairline starts to recede, typically in symmetrical triangular shapes near the temples, like an "M" shape.
Deep, symmetrical hair loss at the temples may be bare or sparsely covered with hair. The hair also begins to thin at the crown.

Hair loss in the front and the temples is more severe. Thinning near the hairline and crown is more pronounced while a moderate band of hair separates the two areas.
Still a visible separation between hair loss in the front and crown, but the divide is becoming narrower. A "horseshoe" shape of hair remains at the sides and back of the head.
More severe hair loss is clearly visible, as the hair separating the crown and the front temporal region is nearly gone, with only sparse 
hair remaining.
Hair loss in the front, temporal, and crown regions is most severe. The "horseshoe" shape of the hair is all that remains and may be less dense than it was previously.
For informational purposes only. The exact cause of hair loss can only be determined by a medical professional.
When I look at my hair now, there's a night and day difference.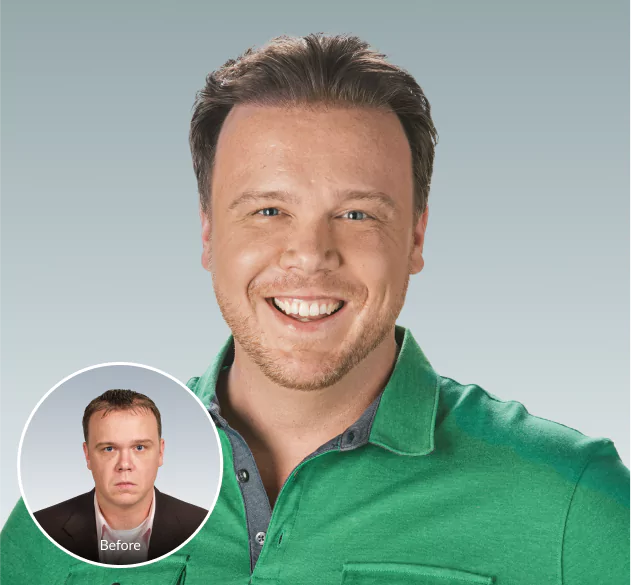 It was very liberating for me and gave me the confidence I needed.
Hair Replacement | Xtrands+®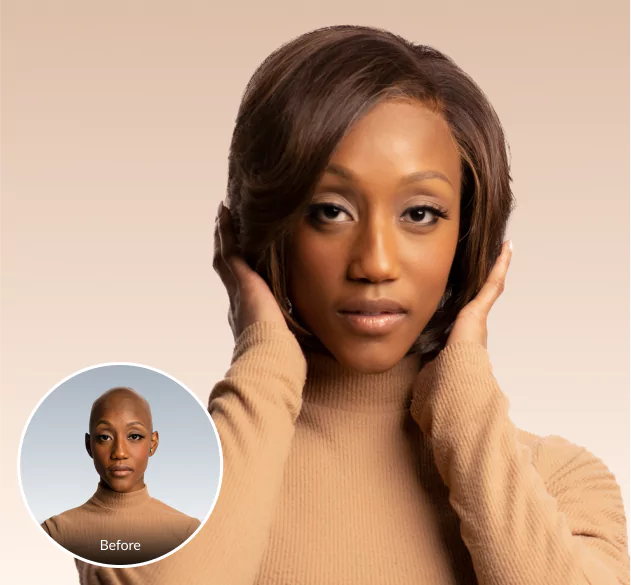 Every single person I've encountered
at HairClub® has been genuinely supportive.
Hair Replacement | Xtrands+®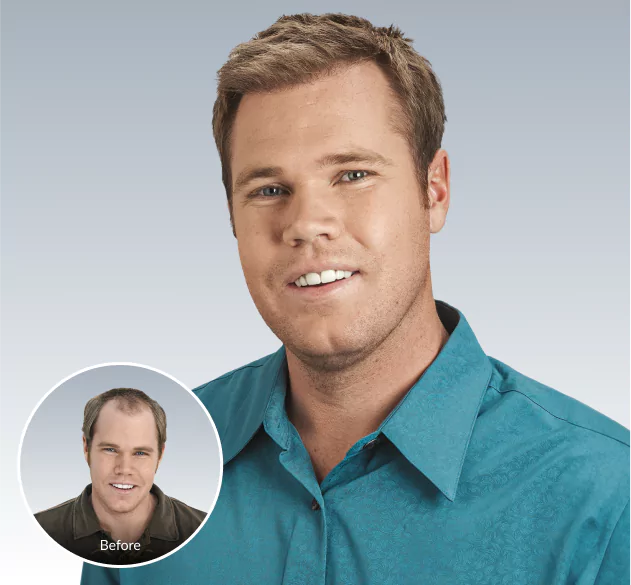 Get Our FREE Hair Loss Solution Guide
We can email or mail you our guide with more info on our treatment options.